FRESHFOREX AFFILIATE PROGRAM – FOR THOSE, WHO VALUE THEIR TIME, MONEY AND REPUTATION.
Become FreshForex partner and discover additional source of stable income.
WHAT IS AFFILIATE PROGRAM?
We offer Forex trading conditions of the highest quality. You as a partner recommend us to everyone, who wants to earn of financial markets and get partner commission.
HOW DOES IT WORK?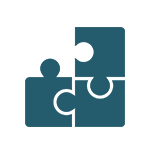 For every Forex trade trader pays commission to broker — that is spread.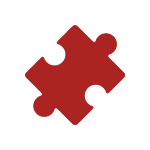 Some part of the spread (and sometimes even the whole spread) we give to the partner, who referred this client.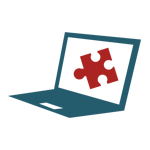 So the size of your income depends only on the trading activity of your referred clients!
DO IT — IT'S EASIER THAN IT SEEMS

OPEN
PARTNER ACCOUNT


GET YOUR
AFFILIATE LINK


DETERMINE
STRATEGY


TELL YOUR ACQUAINTANCE


GET
PROFIT
Become partner
AFFILIATE PROGRAM RULES

PROMOTION TOOLS
Place one of «FreshForex» stylish banners on your website, blog or forum and convert visitors of your resourse into real money! How? We will tell you.
If you have your own website, blog or other web-resource with a constant stream of visitors, you surely thought about how it can bring you profit. And if not, then now it is the time to think about it, because we provide our best banners to help you to make good money.
How do I benefit from it?
Banner operates with maximum coverage and being put in a notable place, it will catch the eye of your web-site visitors.
You have nothing to lose and absolutely no risk – on the contrary, each time someone clicks on a banner you get closer to the high income.
You are not in charge for sales — banner and reputation of our company do it for you.
Banner works with a long-term effect — each time someone clicks it you get closer to a high income.
Created by leading designers and developers, this banner will complement your website for sure.
Just set the banner in a prominent place of your site or blog – instead you will get a permanent source of income that does not require effort or costs!
How to place the banner?
Placing banner will not take a lot of time. Just go to your Personal Area, select «Instruments of promotion» and page «Banners» – you'll see a set of stylish banners suiting every taste! In order to place a banner on your web-resource, simply take existing code from the page «Banners» – it already contains your affiliate link.
To set the banner on your site, you must have an activated affiliate account.